Grade Five to Diploma Day
Wednesday 8th July 2015
10.00am - 4.45pm
An Exciting Holiday Course For Flute Players Of All Ages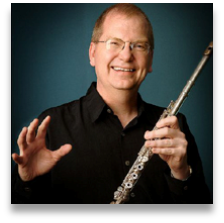 Warm-ups with James Kortum
James Kortum is Lecturer in Flute at the Sydney Conservatorium of Music. Originally from the United States, James gained his Bachelor of Music (with High Honours) degree from DePaul University, Chicago, Illinois. He studied flute with Principal Flute Emeritus of the Chicago Symphony Orchestra, Donald Peck.
10.00am - 11.30am
Breathing and posture
Effective warm-ups
Stage presence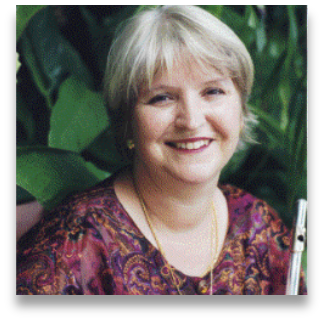 Master class with Libby Pring
11.45am - 1.45pm
Experience the teaching of one of Australia's leading orchestral players. Libby brings a wealth of knowledge from the orchestra pit to the concert stage as a soloist and principal. She is currently principal flute with Australian Opera and Ballet Orchestra.

Coping With Performance Anxiety & Nerves with Naomi Halls
2.15pm - 3.45pm
Combining experience as a teacher, examiner and psychologist Naomi presents a workshop to strengthen performance skills and to support musicians to overcome music performance anxiety. Naomi has developed a treatment for music performance anxiety using cognitive behavioural therapy.
Schedule (Subject to change)
9.45am -10.00am
10.00am- 11.30am
11.30am - 11.45am
11.45am - 1.45pm
1.45pm - 2.15pm
2.15pm - 3.45pm
3.45pm - 4.00pm
4.00pm- 4.45pm
Registration
Warm-ups with James Kortum
Morning Tea
Masterclass with Libby Pring
Lunch
Performance Anxiety with Naomi Halls
Afternoon Tea
Ensembles
Fees
Early Bird Full Day
Full Day
Half Day 10.00am - 1.45pm
Half Day 2.15pm - 4.45pm
Masterclass (Auditor)
Performance Anxiety
$110.00
$120.00
$70.00
$70.00
$30.00
$40.00